Reported by Julie Tiu
Have you ever toted your scrapbooking tools and supplies on vacation? And while on vacation, do you find yourself scouring the local stores for supplies because you've run out? I vacationed in Walt Disney World this summer, and was nicely surprised at the availability of paper goods. And, if you're wondering if they are more expensive than your local supply store – they are actually similar in price.
At almost every gift or memorabilia store, you will find a section with photo albums, scrapbooking supplies, stickers, writing tools and even scissors!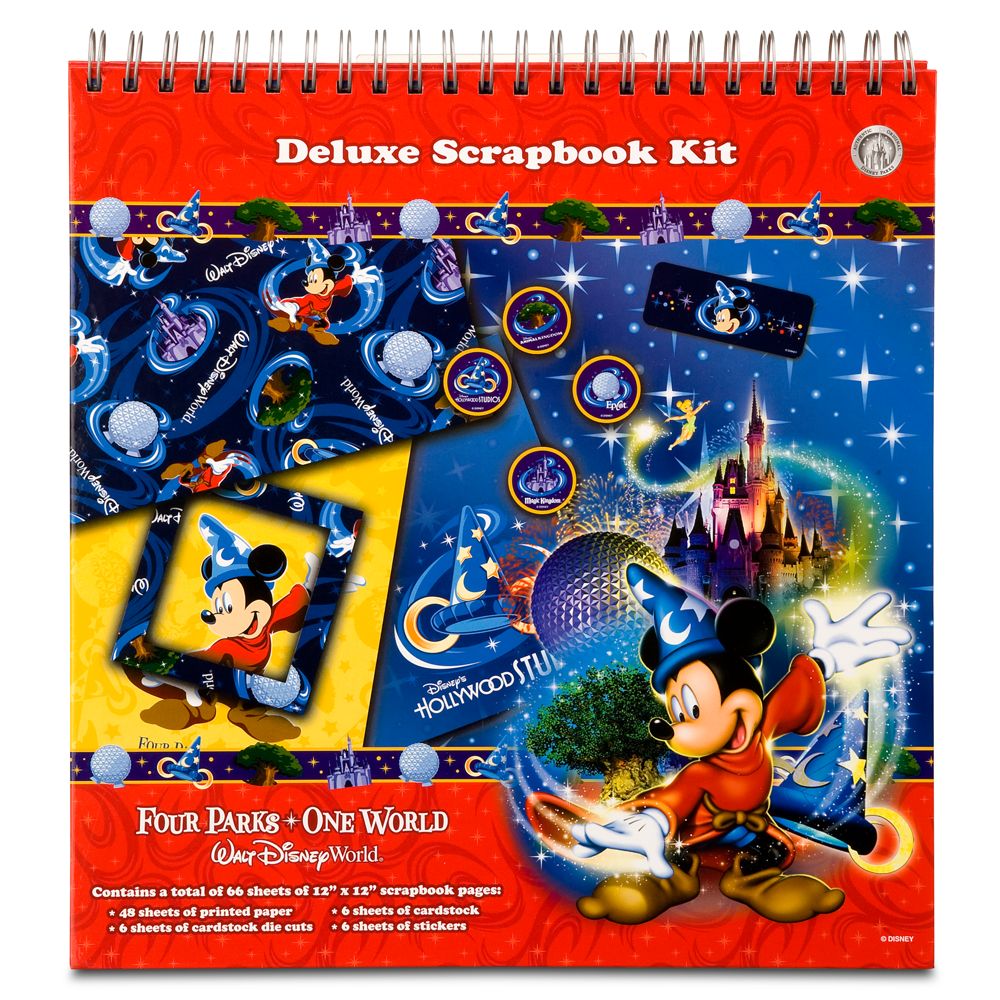 This "Four Parks, One World" WDW Deluxe Scrapbook Kit retails for $22.95 at the park shops. It contains stickers, die-cuts and themed pages. All coordinated for your convenience.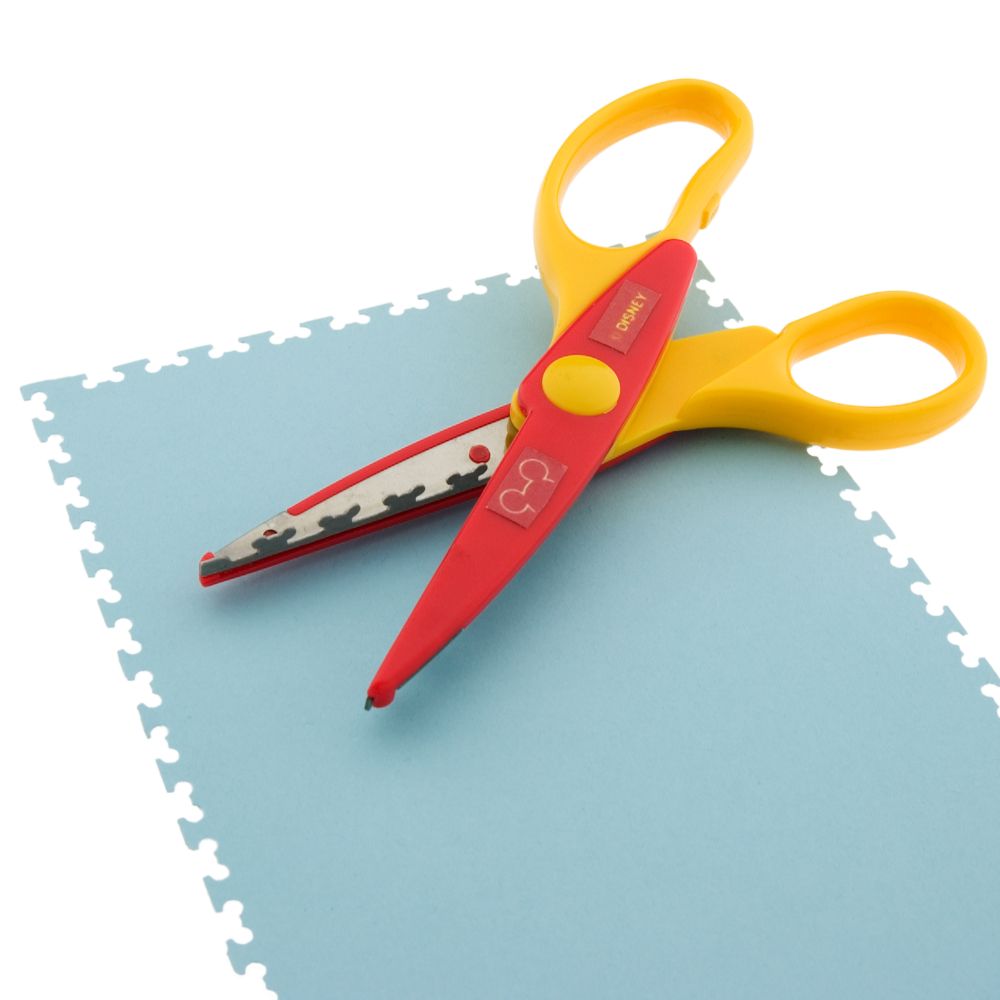 These paper edgers are also offered at stores… how about those Mickey ears? These scissors retail for approximately $9.00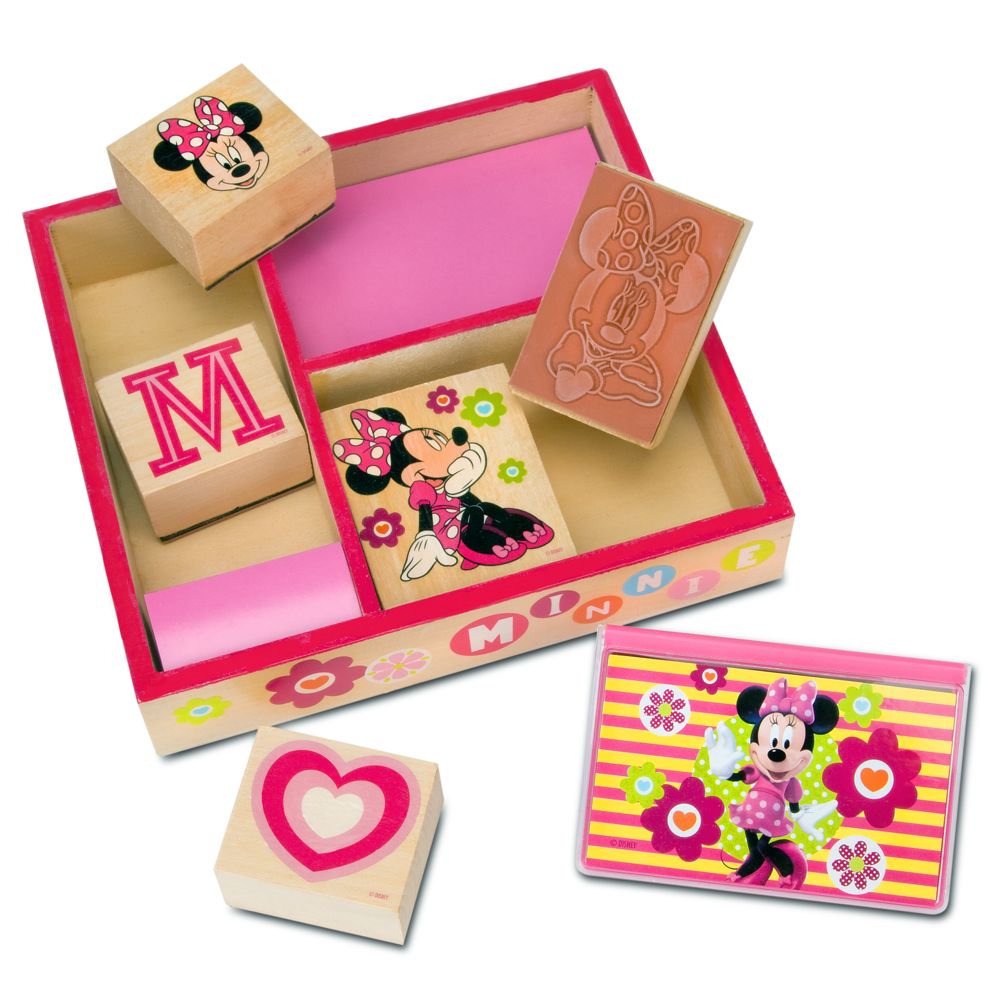 And what about some rubber stamps to complete your set? The Minnie Mouse Wooden stamp set costs about $17.
I will admit that I was way too busy having fun with my kids and husband at the Disney parks. Crafting on vacation never seems to work out even though I bring along a marker set and scissors (in a checked bag – if we're flying). But Disney does an incredible job at making sure you have absolutely everything you need to have a magical time at their locations – even for us crafty vacationers.
Have you used Disney scrapbook paper or supplies? Did you buy them while on vacation or from your local store? How did you capture your vacation moments? Let us know in the comments!
The following two tabs change content below.
Latest posts by CC Contributor (see all)